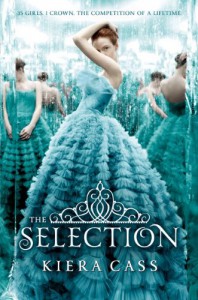 I liked this book. it wasn't a marvel of words but I enjoyed it. Mostly.
But I love these kinds of books, the I want to be a princess book. Winning the heart of a prince? Living happily ever after? It sounds like something i would dream....
and that seems to be how it was written. A bit like a fantasy of girls novel where in every way she is genuine smart and clever and doesn't want what the other girls want giving her that advantage on the prince.
It does have its cliches and there were some parts that annoyed me greatly ( The not controlling emotions things always make me furious I can only think why is because I can so why can't every girl? xD)
Plus the descriptions of it are usually icky. "passionately" "desperately" HUNGRY FOR WARMTH. ugh. gross. At the same time I still enjoy it.
So not the greatest novel of all time. Not a Teen must read. Still readable for a novice reviewer like myself.